ZRx Prescriber for physicians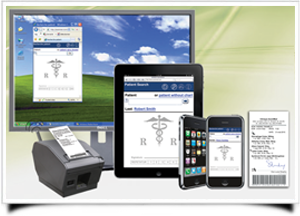 Finally a PREDICTIVE e-Prescriber software assisting physicians in their practice.
Unlike static e-Prescribers, the ZRx cloud-based Prescriber solution dynamically analyzes each user's prescribing pattern and displays the appropriate expected medication. Furthermore, its preemptive features enable physicians to write legible and secure prescription faster than a pen.
E-prescribing easy as one two three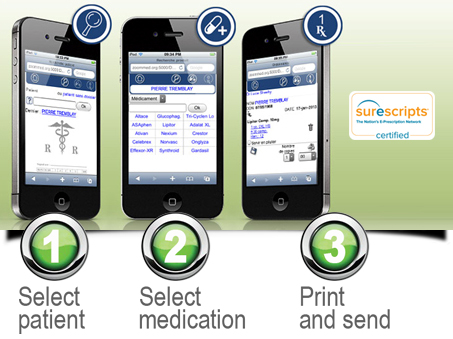 Benefits
Value-added benefits for physicians: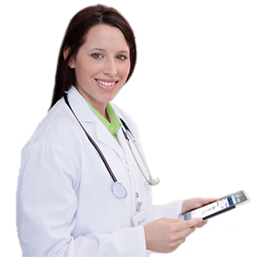 Enables to write prescriptions and renewals in seconds;
Automatically detects harmful drug-to-drug interactions;
Facilitates decision making with the integrated therapeutic advisor;
Optimizes treatment options by consulting the patient's pharmacological profile;
Sends Stop messages and Change of Treatment notices directly to pharmacists;
Improves communication between physicians and pharmacists;
Fewer phone calls from pharmacists to clarify the content of prescriptions.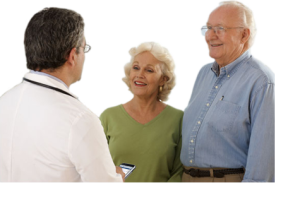 Value-added benefits for patients:
Lower risks of errors while processing prescriptions;
Lower complications caused by drug-to-drug interactions;
Optimizes the quality of the treatments they receive;
Faster prescription delivery in pharmacies.
World Class Features of ZRx Prescriber
The ZRx Prescriber is intuitive and design for performance; all the needed information is one click away:







Pharmalogical Profile
Active drugs.
Prescribed drugs history.
Drugs to be renewed.
Demograhic information.

Patient File Search by:
File number.
Last name, First name.
Date of birth.
Health insurance number.

Therapeutic Advisor
Drug-to-drug interactions.
Therapeutic duplication.
Therapeutic replication.


Renewal Advisor
Fast and easy way of renewing all of the patient's prescriptions.

Exception Drugs
Fast and easy way of filling the request form or adding payment codes next to the prescription.
Three Steps
Three quick and easy steps:
Select Patient;
Select Medication;
Print and Send.